Fast Auto Loans for Slow Credit
Get Pre-Approved in 3 Minutes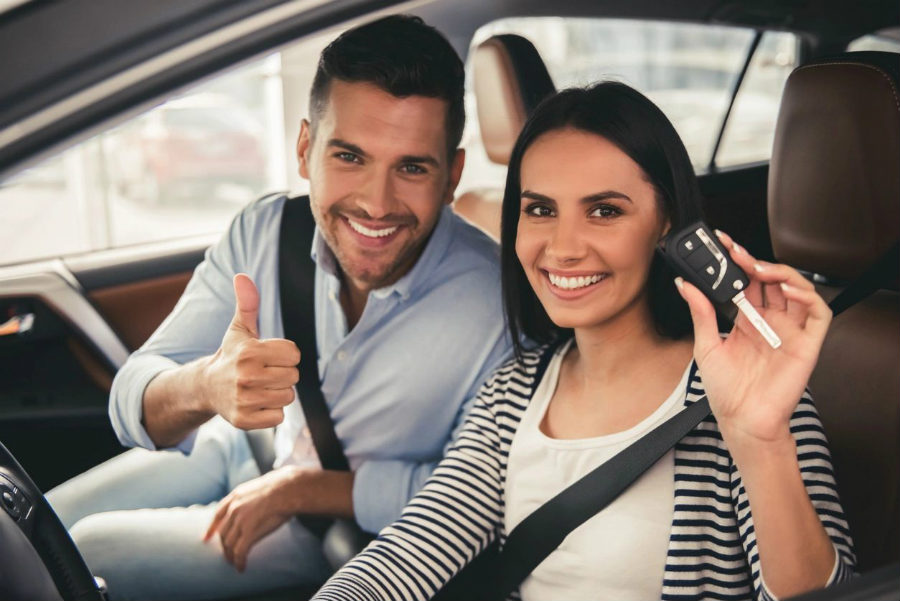 Canada Bad Credit Used Auto Loans and Refinancing
Don't stress out about finding a North York, ON dealership to approve you for auto financing with bad credit. At CanadaAutoApproval.ca, everyone is approved regardless of their credit scores. If you have slow or really bad credit, you have the same chances of getting a loan as a car buyer with a higher score. If making your monthly payment in one lump sum is difficult, our buy here pay here loans allow you to make affordable weekly payments at our dealership for your convenience.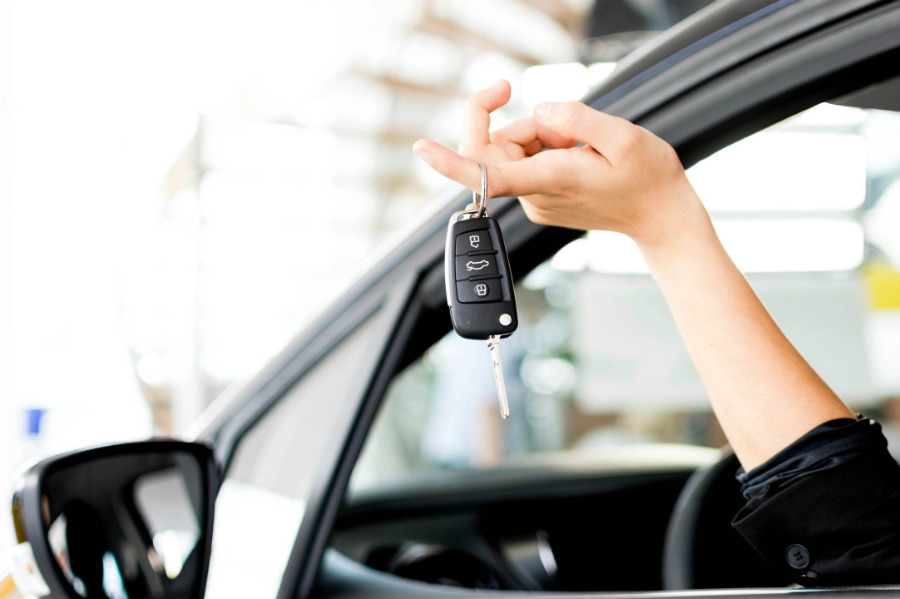 When you get approved for a used vehicle loan, you don't have to end up with a cheap used car that that is not safe and reliable. We have a great inventory of affordable domestic and imported pre-owned sedans, trucks and SUVs to choose from so you'll feel good about what you drive off the lot. And if you need a second chance for auto financing, we get you approved through our network of auto loan lenders. It does not matter if you have a small down payment or no down payment, our speciliast will work with you to buy the car you need.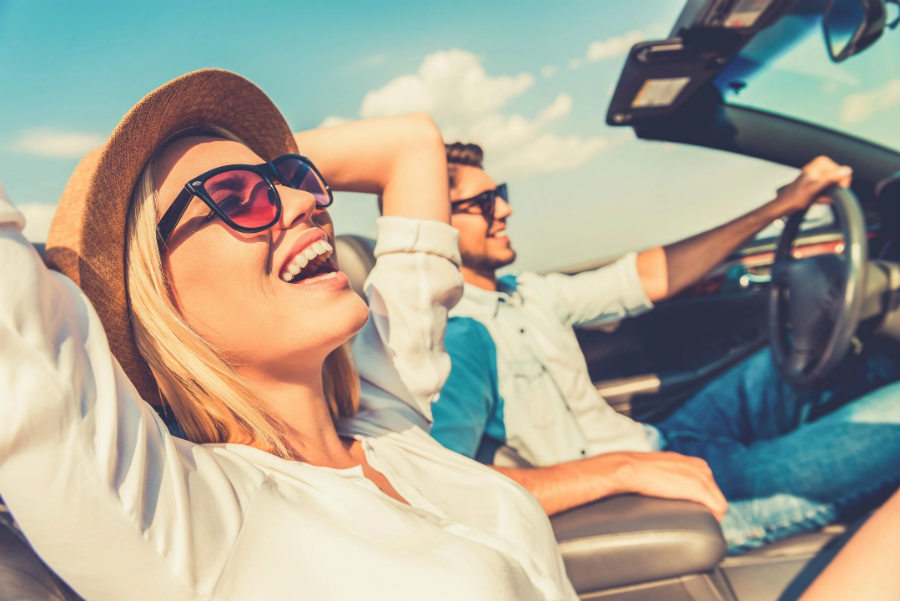 Are you looking for a quick way to save money? An auto refinance through Canada Auto Approval can put some extra cash in your pocket quickly and easily. If you have been making your payments on time, chances are your scores have improved and you can benefit by getting :
a lower monthly car payment
the best car loan rates & terms available
Bad credit or good, refinance your vehicle with us today!
Serving the Greater Toronto area with the best-guaranteed auto financing for any credit situation:
Bankruptcy

Repossession

Slow Credit
Easy Auto Loans – Even with Bad Credit
Interest Rates starting at 3.99% O.A.C.
Minimum Gross Monthly Income: $1,800
[wpforms id="120″ title="false"]
Personal car loans can be extremely helpful when you are tight on funds. Whether you need to get a valve replaced or receive a repair on the engine, you can get the funding that you need to make these repairs necessary. There is no need for you to stress about how you will be able to afford necessary repairs for your car. A bad credit personal car loan can give you the extra funds that you need to repair your car in a timely fashion.
Buying a New or Used Vehicle
You may even wish to replace a car with a new vehicle. Those who want to purchase a used car to replace an older vehicle may need access to a few thousand dollars. There are certain used cars, such as a Honda Civic or Ford Taurus, that are known for their reliability and great gas mileage. You should be aware of consumer reviews before purchasing a used car to replace your older vehicle. You can submit a pre-approval application on our website to get started in obtaining the personal used car loan that you need. We will put you in touch with a dealer that can work with you to find a loan that is right for you.
Setting a Budget for Repairs or a New Vehicle
When you face an unexpected repair for your car, it is important to take the cost of the repair into consideration. The cost of the repair may exceed the price of a used car or modest new car. You may be better off simply buying a new car instead of proceeding with repairs for your vehicle. If your existing car has racked up a lot of miles over the years, then this may be another reason to consider purchasing a new or used car instead of receiving repairs.
Reviewing Your Auto Loan Options
If you need help in deciding on a bad credit personal car loan, then you may wish to work with our professionals to learn more about dealers in your area. We can help you learn about all of the bad credit personal car loan options that you have. We can also help you gain fast and easy pre-approval for the auto financing that you need. Even if you have sub-par credit, there are financing options available for you to get the repairs or new vehicle that you need.
When you feel like your monthly payments are too high, you may want to consider auto refinancing with bad credit. The economic downturn may have caused you to wonder whether auto refinancing is an idea that makes sense. Auto refinancing through CanadaAutoApproval.ca can provide you with a bit of extra cushion in your monthly budget.
You may qualify to receive extra funds back if you have already put equity into your car, and access to these extra funds can be of great assistance in difficult financial times. Vehicle refinancing with a history of poor credit can help you to get a better grip on your current financial situation. You can work with our professionals to explore whether or not refinancing your current vehicle is an option for you.
Using Your Car as Collateral for the Loan
When you decide to pursue refinancing your car loan through a Toronto dealership, you should be aware that your car will likely be used as collateral. The dealership will need some form of property to secure the loan, and most dealerships use your actual vehicle. If you are unable to make your payments, then the dealership will retain ownership and possession of your vehicle.
It is important to have a solid understanding of your payment plan and to always make your monthly payments on time. You want to make sure that you stay on top of your monthly payments so that you never risk losing your car. This will keep you from making your credit situation worse.
Lowering Your Monthly Payments
By refinancing your existing auto loan, your monthly payments will likely become lower. You will be able to save some extra cash every month for other expenses that you may face. You can use this extra money for:
Groceries
Utilities
Medical bills
Holiday or birthday presents
Child care or college expenses
Having some extra cash on hand will allow you to enjoy greater peace of mind in your daily life. You may be in a better position to support yourself and your family members. The result will be less stress, and being able to enjoy life a little more.
Get Immediate Cash Back
You may need access to an extra couple thousand dollars for serious emergencies in life. A medical operation or educational expenses may need to be met, and refinancing a car can help you get access to this extra cash. Our Ontario auto loan lenders can tell you how much you may be entitled to receive after refinancing your vehicle. This can help you decide whether refinancing your car is the right decision.
Aren't you tired from driving to dealership to dealership and not finding one that is willing to finance you with the credit you have? Many people have lost hope in trying to find a dealership that is willing to qualify those with bad credit for easy auto loan approval. However, the best way to finance a vehicle and know what you're up against is by surfing the net. There are thousands of websites that help people just like you that have damaged or no credit get qualified for a car loan within minutes. That's why at Canada Auto Approval, we don't back down from a challenge when it comes to helping customers getting an easy car loan for bad credit.
Easy Car Loan Fast Approval
We understand that financing for a car loan in your situation can be hard, but having the necessary tools to make it through can solve that in no time. With this option, you're able to apply for a car loan and not worry about your credit being a factor in qualifying you for a loan. This loan is for those who are looking to improve their credit while having a better chance of getting a car that is in good condition.
Dealerships with Easy Car Loan Fast Approval
When visiting a dealership that offers easy car loans, it's important that you find a vehicle that you know you're able to afford and that is in good condition. If you're looking to lease a used vehicle through a dealership, it's important to:
Bring someone along that knows something about vehicles because they could help you talk down the price of the vehicle.
Negotiate with the dealer. Most dealers are willing to help you into a car that is reliable and safe for the road.
Check the kilometers on the vehicle. If it is too high, ask if they offer a high kilometer auto loan. A high kilometer auto loan is for anyone that finds a vehicle that has high kilometers on it yet still wants to finance it for a reduced price.
If you have a trade-in, then that could help you lower the price of the vehicle you were thinking of financing and leasing. Try to make sure that the vehicle you are trading in has fewer kilometers on it because that could help knock more off the vehicle purchase price.
Apply Online
If you're looking to get an easy auto loan from a dealership that is willing to sit down with you and ask questions, let us be of some assistance today in helping you finance for an easy auto loan. Apply online right now and we can get you where you need to go.